Comcast to lead $40M fund-raising drive for Phila. Boys & Girls Clubs
Tuesday, May 19, 2015 (0 Comments)
Posted by: Amy Seasholtz

Bob Fernandez,
Inquirer Staff Writer

The Boys and Girls Club in Germantown has all the trappings of the pre-World War I building it is: a third-floor gym; warrens of dilapidated rooms on multiple floors; a chained-off, caved-in pool.
Not for much longer.
On Tuesday afternoon, Comcast Corp. announced that it would spearhead a $40 million fund-raising drive that will allow the Boys and Girls Clubs of Philadelphia to demolish the Germantown club and replace it with a modern one named after the founder of the media and cable company, Ralph J. Roberts, 95, who lived in Germantown as a young man.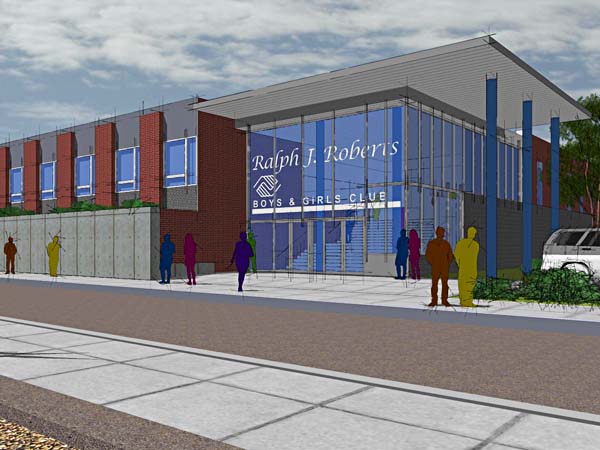 Improvements to what will be called the Ralph J. Roberts Boys and Girls Club include a double gym for sports tournaments and a hockey rink financed through Ed Snider's charitable foundation.
Funds from the $40 million also will be spent to modernize six other Boys and Girls Clubs facilities in Philadelphia, some with dozens of broken windows, leaky cast-iron pipes, or broken-down boilers.
The Philadelphia charity - which has undergone a broad overhaul in the last two years - says the improvements could boost participation to 25,000 children, from today's 6,000 kids, in some of the city's poorest neighborhoods.
Median household incomes in club neighborhoods range from $11,932 a year in Frankford to $20,617 a year in Bridesburg, according to the charity's data.
"More kids will come and want to be part of this," said Lisabeth Marziello, who runs the Philadelphia organization with her husband, Joe. "They are going to see the Boys and Girls Clubs as a beacon of hope, and they will want to be a part of this."
The clubs teach reading and youth development through afterschool programs and on weekends. Memberships cost $5 a year.
David Cohen, a Comcast executive vice president and political fund-raiser, will lead the fund-raising effort. He said the Marziellos "believe they can will this to happen and that may be true."
Cohen has been joined in the fund-raising project by Eagles executive vice president of football operations Howie Roseman, retired businessman Pete Musser, and Phillies director of player development Joe Jordan.
The Roberts family, the Ed Snider Youth Hockey Foundation, and Comcast will kick off the campaign with an $8 million lead gift, Cohen said. Snider Hockey, which has renovated four city-owned hockey rinks, will operate the Germantown rink. Snider is the chairman of Comcast-Spectacor, which owns the Flyers.
Cohen said he expects to have the $40 million raised by the end of 2016. He did not think the project would cannibalize fund-raising for the Democratic National Convention in 2016 or Pope Francis's visit to Philadelphia in September, noting that money for the two events could come from marketing budgets at corporations, while the Boys and Girls Clubs would be "purely philanthropic."
Construction on the new Germantown club will cost about $20 million, including the hockey rink. Another $10 million from the fund-raising campaign will finance repairs or structural improvements to other clubs, such as the Frankford Boys and Girls Club, which opened in 1903 as a school and now has 48 brokem windows, some shattered a decade ago or longer.
The organization also needs to replace the boilers and cast-iron pipes in its Bridesburg club, originally built on land donated by the Haas family in 1941.
The $40 million in anticipated funds includes $10 million for an endowment to operate and maintain the clubs "so they never look like this again," said Joe Marziello, who also holds the title of CEO of the Philadelphia clubs.
The local organization hired the Marziellos from the Portland, Ore., branch of the Boys and Clubs in 2012. While in Portland, the husband-and-wife team expanded participation to 25,000 kids from 4,000 as they opened new facilities over a decade.
Mike Cola, board chairman of the Philadelphia clubs, said that when the Marziellos came to Philadelphia they faced a "crumbling infrastructure" at the clubs "and not broad support in the community."
"It made me nauseous to send kids to places like this," Joe Marziello said of the condition of the clubs when he and his wife first arrived here. "You want a place where you would drop off your own kids."
---
bfernandez@phillynews.com
215-854-5897
@bobfernandez1

Read more at http://www.philly.com/philly/business/comcast/20150520_Comcast_to_lead__40M_fund-raising_drive_for_Phila__Boys___Girls_Clubs.html#6dfAllzMBto4CsUG.99